Dinamo takes care of your home floors and surfaces. It helps you clean faster and hunts for germ and virus.
Key Features & Benefits
2 in 1 – Cleans and disinfects
Fast cleaning action
100% Germ Hunting formula
Effective in removing most infection spreading virus and germs
Long-lasting Lavender fragrance
Direction of use
Take a cup or more of the Dinamo floor cleaner in 1/2 a bucket of water. Gently mop or wipe the surface to be cleaned. For tougher stains, use concentrated liquid and leave it for 5-10 minutes before rinsing it with water.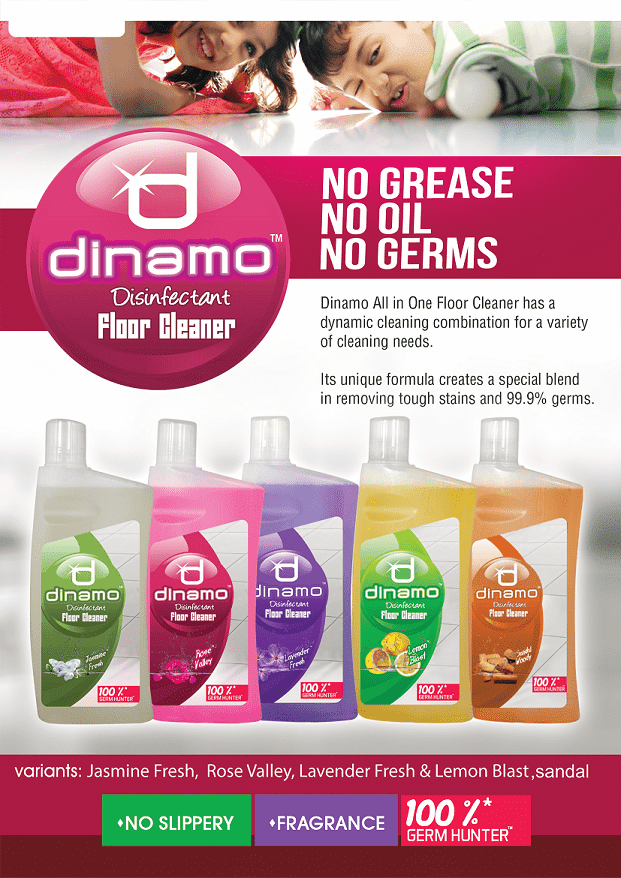 Ideal Areas
Floors, Ceramic tiles, kitchen counters, sinks, marble, granite, mosaic, and all other washable areas.